Everyone is willing to do exercise every day to be healthy throughout their life. However, running in the winter is a challenging thing. It is too difficult to leave the home in the winter and start jogging. People who run in the winter without any special preparation do not fail to suffer from tightened muscles and stiff joints. They have to get the special preparation for cold weather running. They can focus on the latest tips to dress for winter running and make a good decision to enhance their way to ready for winter running. They are advised to extend their warm up session before going outside in the winter. This is because they have to spend extra time for the purpose of loosening muscles and joints and raising the body temperature.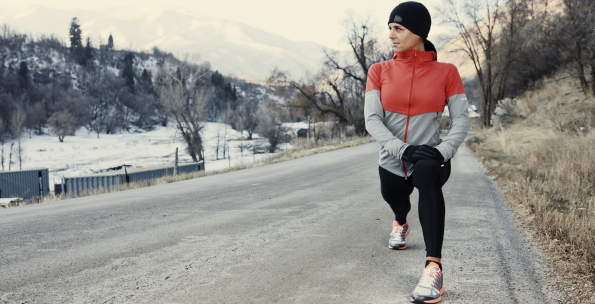 Buy and wear suitable clothes every time
People who wear appropriate clothes for winter running do not get their muscles tight and feel bad when they step into the cold. They prefer and wear an additional and easy-to-peel layer like a light hoodie. They can tie this hoodies around the waist later as per their convenience. They must keep their head as well as hands warm by using a thick beanie or earmuffs. They can wear gloves in their hands and keep away from cold related problems while running. Base layer is suggested for any cold weather run as it supports its users to stay as warm as possible. You can wear a base layer top and bottom. Once you have done it, you can add additional layers as per the temperature. You will get the complete assistance and be encouraged to engage in running in the cold devoid of difficulty in any aspect.
Make a good decision for winter running
Many men and women are very conscious about how they are wearing clothes for running in the cold and enhancing their level of comfort level. They have to keep in mind that their body temperature increases when they run. They may get much difficulty when they dress like they are climbing Mount Everest. They can prefer and dress in a proper way. For example, they can dress like the temperature like 45 degrees when the actual temperature outside is 25 degrees. Adjusting by 20 degrees is an outstanding rule of thumb to dress in a proper way. You can wear shoes with traction and protection. Do not forget to wear the warm socks which keep your feet dry and support you to stay focused.